Dull, dark mornings and bitterly cold days can only mean one thing – winter is on its way. The trees are changing colour, the leaves are beginning to fall, while the sky above looks increasingly menacing.
Although several people look forward to wearing plenty of layers, snuggling up in front of the fire and watching the seasons change out of the window, the rest of us yearn for warmer climes. However, there are certain places in the world where the sun shines all year round.
Therefore, if you require a bit of sea and sand accompanied by an ever-present sun, don't look any further than the following destinations.
The Canary Islands
This volcanic archipelago has been a holidaymakers' dream for quite some time and it is easy to see why. Boasting a diverse and stunning mix of flora and fauna, the Canary Islands also has some quite remarkable scenery, beautiful coastlines and plenty of sunshine.
While there isn't much difference in average temperatures, Lanzarote is perhaps the best choice for those wanting guaranteed good weather, as it receives less precipitation than parts of the Sahara. Annual average temperatures hover around the 22°C (78°F) mark, but the north of the island is a bit windier and cloudier than the rest.
Cyprus
This historic island hasn't forgotten about the importance of its fascinating past, as traditional villages and ancient towns can still be found across Cyprus. However, tourists also benefit from contemporary holiday resorts, mouth-watering cuisine, exhilarating water sports and of course, heavenly weather.
The island's sub-tropical climate means that heavy, although infrequent, rainstorms can occur in winter. But strong doses of uninterrupted sunshine are never far away. To make the most of Cyprus, head to a coastal area where the sea breeze will make exploring a warm yet comfortable experience.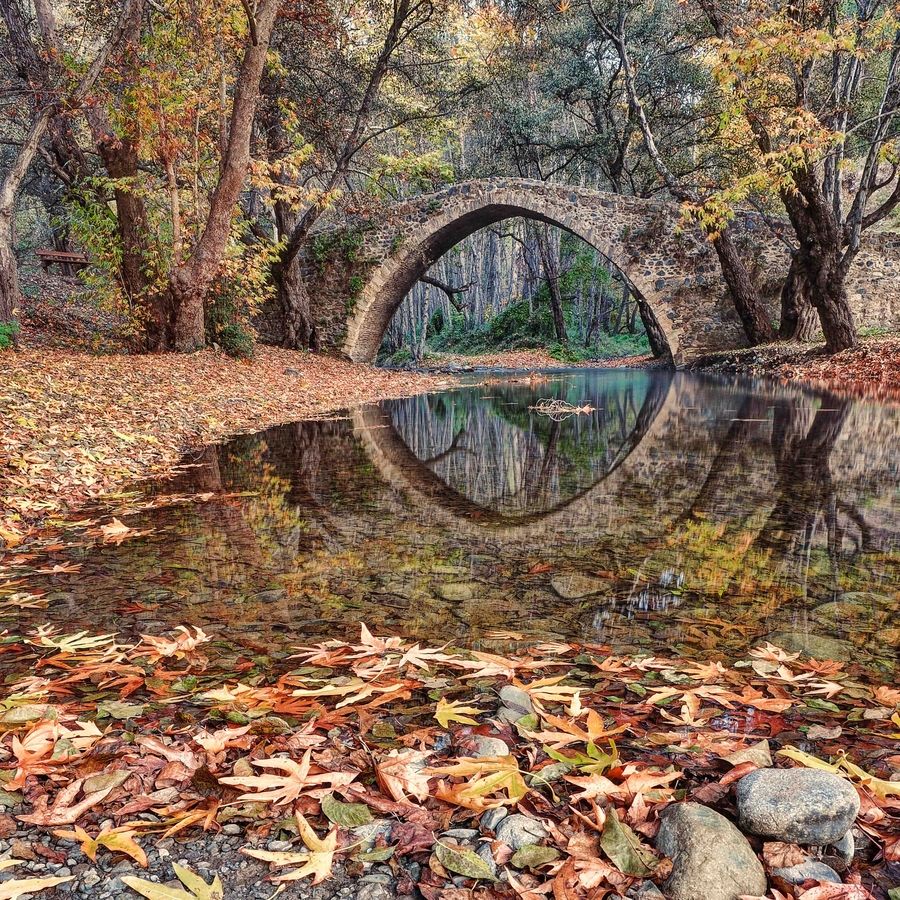 Photo by: tripandtravelblog.com
Portugal
From bustling cities and lively urban life to quiet villages in the quaint countryside, Portugal has something for every type of visitor. Add into the mix some striking shorelines, imposing mountains, incredible architecture as well as the blazing yearlong sun and you've got a truly compelling destination.
One of Europe's hottest countries benefits from wonderfully mild winters. Average temperatures are around 18°C (64°F) in the south, but if you head to the Azores or Madeira, you'll be greeted with warmer, albeit wetter weather.
So for those wanting a bit of respite from colder autumn climes and the harsh wintry weather, there are several options available. Choose from Portugal, Cyprus or the Canary Islands, particularly Lanzarote, and you won't be disappointed.
Nina Kennedy is a yoga teacher and sun seeker. She has a soft spot for Asia and loves to visit as often as possible. Kiki is her family dog who she adores.